Reiki Master Teacher Class
Prerequisites: Reiki I, Reiki II (or Reiki Master) All lineages welcome
Fee: $500
Each level of Reiki contains a gift. The gift of Reiki Master is learning how to pass attunements to others.
With the gift of Reiki Master/Teacher you will be able to:
Attune your family members, friends and clients to Reiki
Connect more deeply with those you serve
Deepen your own understanding and practice of Reiki
Teach others how to use this simple, elegant healing technique
Create a gentle career transition or blend Reiki into current career
Elements of class include:
Receive Reiki Master/Teacher Attunement and symbols and learn how to use them
Discuss Reiki ethics and etiquette
Use Reiki to deepen intuition while balancing all aspects of health and wellness
Hands-on practice passing on Attunements
Reiki lineage
Receive Master/Teacher handouts
Receive Reiki Master/Teacher Certificate of Completion
Learn how to prepare the teaching space
Prerequisites: Reiki I, Reiki II or Reiki Master (any teacher or lineage) and the desire to deepen your Reiki practice by teaching and initiating others.
Becoming a Reiki Master aligns what you do with what you say leading to an infinite expansion of physical, emotional and spiritual balance. If you are interested in becoming a Reiki Master, we invite you begin the conversation by contacting us through our contact page.
Upon completion of this training you will receive a Reiki Master Certificate through EastWest Reiki Association to teach and initiate others to all levels of Reiki as an independent Reiki Master.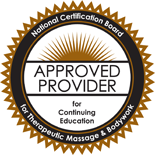 451209-10
EastWest Reiki Association LLC is approved by the National Certification Board for Therapeutic Massage &Bodywork (NCBTMB) as a continuing education Approved Provider.
 Class Details provided upon registration. For more information, contact Terry Jordan, 971-409-7635