Reiki Master/Teacher Class
Two consecutive Sundays, December 10 & 17, 2017

9:30 AM to 1:30 PM each day
Portland, OR*
Prerequisites: Reiki I, Reiki II (or Reiki Master) All lineages welcome
Course Fee: $500
Each level of Reiki contains a gift. The gift of Reiki Master is learning how to pass attunements to others.
With the gift of Reiki Master/Teacher you will be able to:
Attune your family members, friends and clients to Reiki
Connect more deeply with those you serve
Deepen your own understanding and practice of Reiki
Teach others how to use this simple, elegant healing technique
Create a gentle career transition or blend Reiki into current career
Elements of class include:
Reiki Master/Teacher Attunement and symbols and how to use them
Discuss Reiki ethics and etiquette
Use Reiki to deepen intuition while balancing all aspects of health and wellness
Hands-on practice passing on Attunements
Learn how to prepare the teaching space
Reiki lineage
Master/Teacher handouts
Reiki Master/Teacher Certificate of Completion
 * Class location in Portland area will be based upon number of registrants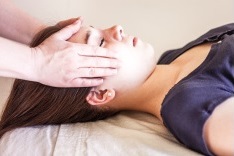 Reiki is a Japanese healing technique used to reduce stress and promote balance. Our Reiki Master Class is an experiential eight-hour training. You will receive the Reiki Master attunement and learn how to use the Master symbol for yourself. There is ample time for hands-on partner practice to learn how to pass on attunements. Tuition includes handouts and Reiki Master Certificate. 

Read more information about Reiki Master classes here.
8 hours of Continuing Education (CE) hours available for licensed massa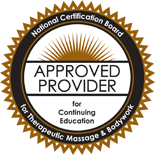 ge therapists, yoga instructors and other health care providers through NCBTMB.
Prerequisites: Reiki I and II Certification (or Reiki Master).
Instructor: Terry Jordan, LMT, Reiki Master Teacher and co-founder of EastWest Reiki Association. Terry offers individual and group yoga sessions at Stafford Hills Club in Tualatin, Oregon and teaches Reiki classes throughout the country.