Locate Reiki Practitioners and Teachers By Area.
Listings are by state and city, posted alphabetically. Become a member and get your name listed here! Learn more.
---
Maryland
Bishopville
Janet Sanders, REIKI MASTER, TEACHER
janetsanders@juno.com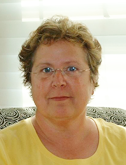 Phone 443-856-9045
Mission:
To promote and participate in a community of healing.
To offer a complementary holistic form of energy relaxation and healing to the public.
And, to provide responsible, safe accessible and affordable resources for Reiki sessions to be enjoyed by all who wish to participate.
---
Ocean City
Juli Burton, Reiki II
juliburton@comcast.net
Phone 443-480-0442
Discovering Reiki has changed my life. Through my Reiki practice, I continue to grow spiritually and professionally. I am honored to have been certified in both Reiki I & Reiki II by my Reiki Master Diane Armstrong and have been practicing Reiki since 2011.
Reiki is a guided meditation that promotes health, well being & self care. I currently see clients at The Serenity Shoppe in Snow Hill MD, in my home in Ocean City MD and in the comfort of my client's homes. Sharing Reiki with others to promote healing, balance, relaxation and well being has become my life's work, and I am honored to share it with each of you. May love light your journey!
---
Ocean Pines
Cheryl Spanninger, Reiki Master, Teacher
Cspan51@gmail.com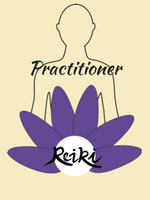 Phone 410-491-7749
As a spiritual practitioner, I have lived the path of my existence. Reiki has been there on the ebbs of the greater amount of the journey. With this in mind I hope to assist those who want to travel on their own path through the practice of reiki. I would be honored to be part of your journey.
---
Snow Hill
Diane Armstrong, REIKI MASTER, certified Instructor
diane@EastWestReiki.org,
Phone 410-251-7701
Website: http://ReikiVibe.com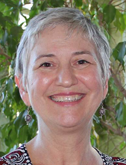 Professionally, the common thread woven throughout all I've done has been about helping others feel the peaceful well-being that is always available beneath the details of daily life.
I have been honored with a thriving Reiki practice in Snow Hill, MD and teach Reiki nationwide in informal settings and in hospitals, including the National Institutes of Health in Bethesda, MD.
I've also been certified as a spiritual life coach and group facilitator. Visit my web site ReikiVibe.com to learn more about my professional Reiki practice.
New Hampshire
Campton
Louis J. Stivali, REIKI MASTER
louisjstivali@hotmail.com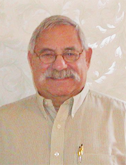 Phone 603-536-5441
Having been healed after several life-threatening situations, I am grateful to be here. I am so thankful that Reiki found me and has given me the desire and guidance to use me to channel that beautiful divine energy to contribute to the health and well-being of others.
Oregon
Eagle Creek
Kelly Peterson, Reiki I
kpeterson@cascadeaccess.com
Phone 503-310-7353
I offer Reiki sessions by appointment in your home or location. I enjoy using Reiki with my Hospice and Elderly clients. The calming universal energy is wonderful with all parts of our daily lives.
---
Lake Oswego
Terry Jordan, REIKI MASTER, CERTIFIED INSTRUCTOR
terry@eastwestreiki.org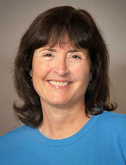 ---
Milwaukie
Ann Pomazal, REIKI I
I have been practicing Reiki for 2 years.
Karen Yeska Winter, Reiki Master
KarenYescaWinter@gmail.com
Website: https://sites.google.com/site/reikimetamorphosis/
My name is Karen Yesca Winter, MA, Certified Hypnotherapist, Reiki Master.
I was introduced to Reiki by Valerie, a friend from my Clinical Hypnotherapy training. At first, I used Reiki mainly for self-healing – it really helped to relieve my chronic neck and back pain after several car accidents. As my health improved, I was able to move into teaching and giving Reiki sessions to clients.
Recently, I've volunteered with Hospice patients, who usually report feeling less pain, more relaxed, and generally happier after their Reiki sessions.
Please see About Me on my website for more information about my training and experience.