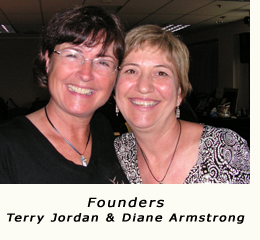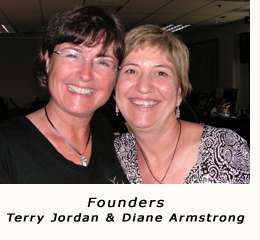 It all began in 2009 with two friends who had a vision to provide Reiki, teach Reiki and share it with as many people as possible.
I had the honor of attuning my dear friend, Diane, to every level of Reiki. We were already teaching classes together before Diane was attuned to Master/Teacher because she was asked to speak at the National Institutes of Health in Bethesda, MD and later invited to teach Reiki as well. What an opportunity this was for us to learn and grow together. By the time Diane was attuned as a Reiki Master/Teacher, our friendship had deepened and expanded. We were learning from and teaching to one another.
EastWest Reiki Association was co-created as equals, both Reiki Master/Teachers. We co-created our classes with love, attention to detail and a deep understanding and daily practice of Reiki.  Our passion is to share our enjoyment and love of Reiki as a healing art. We both weave Reiki into all that we do.
We live on opposite ends of North America. Diane lives in Maryland and I live in Oregon, but that has not stopped us from creating classes and programs that we deliver around the country. Over the years, we have begun to focus more attention on local classes, but there are those rare and wonderful times when we get to teach together.
One aspect of EastWest Reiki Association is not dependent on geography at all: membership. We encourage, invite and welcome Reiki practitioners of all levels and lineages from wherever you are in the world to become a member! We would love to welcome you into our growing community.
Diane and I co-founded EastWest Reiki Association, but no matter what lineage you are in now or join in the future, everyone in the West ultimately belongs to the lineage that began with Mikao Usui in Japan.
          Mikao Usui                            Chujiro Hayashi                  Hawayo Takata
The name EastWest Reiki Association captures the unique partnership between me and Diane!  The name brings together East and West geographically, philosophically and spiritually. It embraces the geographical distance between us, while honoring the philosophical realm in that Reiki was discovered in the East by Mikao Usui and brought to the West by Dr. Chujiro Hayachi and Mrs. Hawayo Takata.

The logo was a picture in my mind, just a thought that I shared with my friend, Melanie Davis. She captured it better than I had even imagined. It uses the yin yang symbol of harmony and balance with a butterfly to represent the personal and transformational healing power of Reiki. The tail of the butterfly twists gently over itself as a mobius, the symbol of infinity and ongoing evolution. The light green color inside the butterfly serves as a reminder that we all radiate light from our heart center.
Thank you so much for visiting our site. We look forward to getting to know you.
With love and blessings,
Terry Jordan and Diane Armstrong